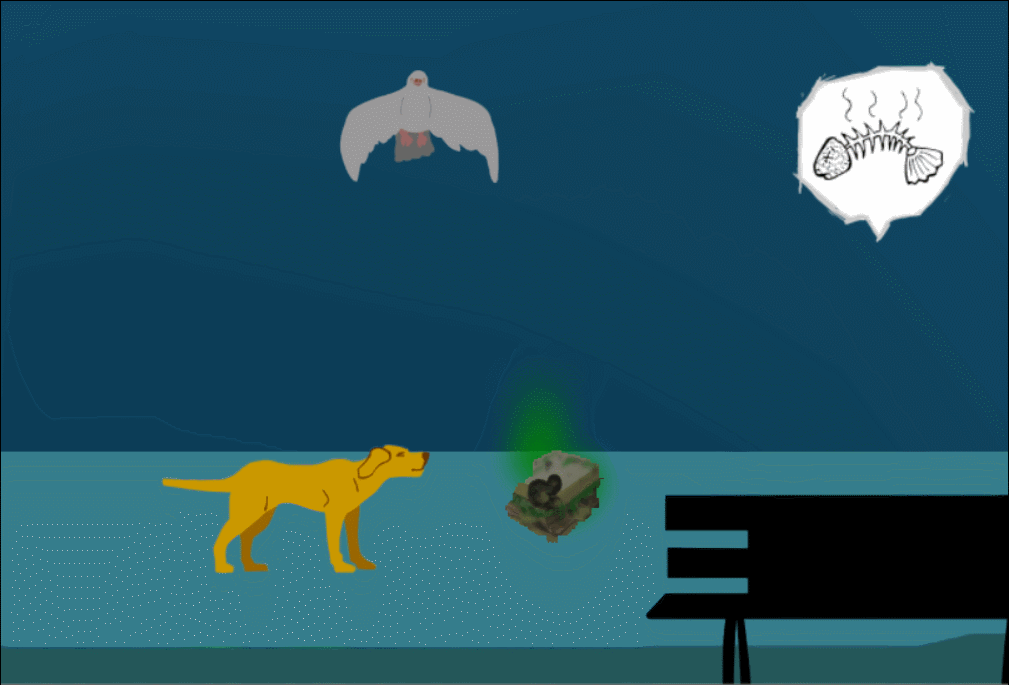 Russian Dogs
A downloadable Russian Dogs for Windows
This game was realised during the Biodesign and City Jam
Our idea was to create a game that would show people what life is like for errant dogs in a big city, and we took inspiration in the ways the russian dogs have learned to survive.
Those dogs learned to take the subway, cross at green light, use the cutest to beg, and organize "heist" from vendors for food.
The game so far put the accent on the funniest aspect of those dogs lives, but we intend it to also show the hardship and other moments of this.
CONTROLS:
You control the dog with the keyboard arrows
you bark with E, when your mouth is empty
you pickup object with P, and then can eat them with E
You sprint with LeftShift
Here you can give us suggestions and feedbacks
http://goo.gl/forms/H8BSueJ5f77gfWNq2

Realized by:
Viviane Plouzeau
Clément David
Marine Bocquet